The Georgia Review accepts submissions both online and by post. We do not accept submissions via email. Submissions are free for those who mail them in and those who are current subscribers to The Georgia Review. Subscriptions and online submission fees ensure that we can maintain our pay rate for our writers.
We do not consider general unsolicited manuscripts between May 15 and August 15. Submissions received during that period will be returned unread. All manuscripts receive serious, careful attention; we respond within eight months, given our average workload.  
Work previously published in any form will not be considered. Please let us know in your cover letter if your submission is simultaneously being considered elsewhere, and please let us know immediately if your work is accepted by another publication. Likewise, please notify us if any part of your submission is known to be included in a book already accepted by a publisher (including the anticipated date of book publication).
The Georgia Review does not consider book manuscripts. 

Online Submissions
All new work should be sent to our Submittable account.
Online submissions require a $3 processing fee, with an exception for current subscribers to The Georgia Review, who may submit online at no cost. Subscribers: Please email garev@uga.edu to receive a link to submit for free, providing the genre of the work to be submitted and your full name and address (including zip code).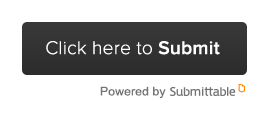 Paper Submissions
All paper manuscripts must include your contact information, mailing address and phone number, and must be accompanied by a postage-paid and self-addressed return envelope. No submission fee is required. Submissions should be addressed to:
The Editors
The Georgia Review 
706A Main Library
320 S. Jackson St.
The University of Georgia
Athens, GA 30602-9009
Payment & Copyright
The Georgia Review pays all contributors; the current standard rates are $50 per printed page for prose, $4 per line for poetry, and a flat rate of $150 for book reviews published on GR2. In addition, all contributors receive a one-year subscription to The Georgia Review and a 50% discount on additional copies of that issue. 
The Georgia Review buys first North American serial rights only. All other rights revert to the author at publication, but we offer formal, written reassignments upon request. We ask that whenever an author reprints work that first appeared in our pages, The Georgia Review be given acknowledgment for the specific work(s) involved.